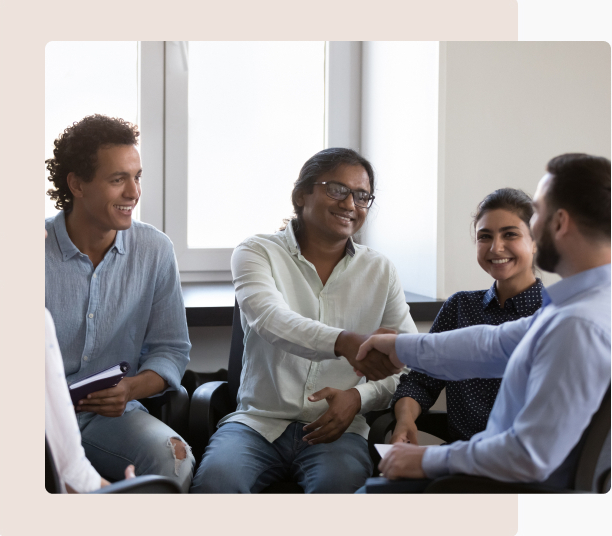 For Employers
Offer Your Employees A Benefit They Want.
Employee Benefits all feel the same, but Beyond Med is different. We give your employees savings on the healthcare services they want and already use.
Beyond Med Employers Perks

No Cost to the Employer
Beyond Med can be fully voluntary and free for the employer.

Be Innovative
Be at the forefront of your employees' wellness demands.

No Hassle
We set up everything for you and give you a dedicated account manager.
Provider Search Tool
View the participating providers and all of the associated savings that your employees can start using immediately
If your employees use certain providers, we will recruit them into our network for you.
---
The Beyond Med concierge services welcomes and makes appointments for all of your employees.
Bring wellness to your clients.
See how our services can benefit your clients and their employees.
Book A Demo
Frequently Asked Questions
Browse through our most common questions.
Beyond Med is a licensed Discount Plan Organization. A discount plan is an easy-to-use, affordable method to gain access to medical benefits without using traditional health benefits.
Why Beyond Med For My Employees?
Studies show 43% of employees with employer-sponsored health benefits are frustrated with their health insurance. Give your employees savings on the services they want and increase employee satisfaction.
How Much Does Beyond Med Cost?
Beyond Med costs employers nothing if they choose to offer it as a voluntary benefit to employees. If an employer wants to pay for Beyond Med, the prices go down! Contact info@beyondmedplans.com or call 844-267-6192 to learn more.
Is This A Benefit For Payroll Deduction?
Yes. Beyond Med is typically payroll deducted and we send you an invoice with the eligibility file on a monthly basis. We will help you set up everything and from there its automated.
What If I Have Remote Employees Outside Of Your States?
Many Beyond Med clients are employers with employees spread out nationally. We let your employees know at open enrollment of our network areas, and check to make sure everyone enrolled is in an active state. We normally look for 50% of employees being located in network areas, or can recruit out of state for you.